Writers Work Review: Writers are observers who silently observe the world around them and create their own world with their own imaginations. Writers are, by nature, a dreamer and have all the freedom to create a new world with their writings. Writers' pen is the most powerful weapon and has the power to revolutionize the world and bring new changes to people's thinking. They are a country's most important asset, and more and more writers should be provided with all the necessary requirements that would facilitate them to help write inspirational writings. Writers are those people who are hired to do the writing for you when you are not good at putting your thoughts into words.
Writing is an extremely important profession, and they are required everywhere, they are required in the media for news, as well as for storylines of any movies or web series, all the websites require content writers for their content. It is impossible to do anything without writers.
But day by day, the writers find it hard to look for suitable jobs that give them a good salary. Hence there needs to be a platform for freelancing writers to search for potential and high-paying jobs without compromising on anything. There are many employers who are in need of writers that can provide them quality content, but there is no bridge joining the employers and writers.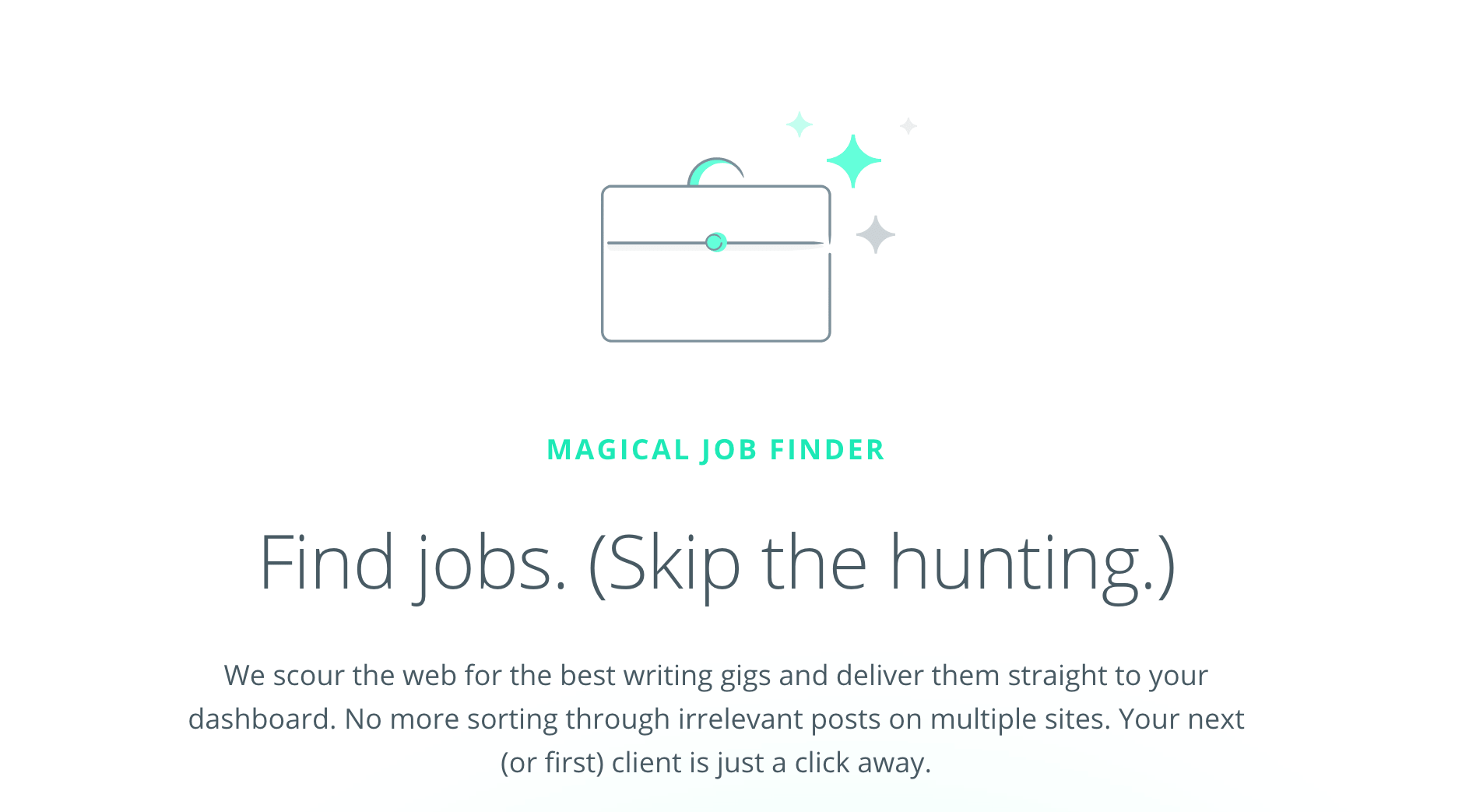 What is Writers Work?
To become an important bridge to join the writers and employers, Writers work is an online platform that is specially dedicated to jobs related to writing, for potential, skillful, and deserving candidates. Writers can sign up and search for jobs online without stepping out of their comfort zone, according to their preferences.
It also provides the writer with a lot of tools and training material that will help them prepare and groom themselves for the job they want to apply for. It is like a search engine for jobs for freelancing writers. The tools and materials help the writer to become more productive and enhance their skills, organize their work, and make them more confident about what they will be doing.
On the basis of skills and preferences, a list of jobs would be suggested to the writer so that they can choose the appropriate one by reviewing the company's requirements, the offer they are willing to give, and other technical things. They also list a few publications that accept novels or any material that you want to publish. A writer who is in need to find publishers there can also sign up.
Writers Work Features
The tools that are provided include an online portfolio creator, a document editor, a grammar checker, and a  basic project management system. It also offers built-in audio tracks for better concentration. It also provides a series of training videos also, these are a set of properly designed modules for beginners as well as experienced for practice, development and to give the new writers an idea about how to deal with the expectations of the client.
The writers do not have to look up every website on the internet, all of the websites and signup for a different platform, all are listed here. 
Online editor
The document editor provides all kinds of tools to organize and organize your writing and decorate your writeup to make it more attractive and more readable with proper indentation.
The grammar and checker help in correcting your spelling, grammar as well as it helps in editing your documentary that is free from any kind of plagiarism. You can also export your work as a pdf or a document or publish it directly to a WordPress website after you are done writing. This allows you to add your personalized tunes like a "busy cafe", " a noisy street" and other sounds to your document.
The word processor is fully optimized for an analysis of the type of words you will be using. It also scores your article on the basis of readability, grade reading level, and the sentiment of the piece. These also send you reminders about deadlines, send you a notification when you are selected for any of the jobs. All the tools are very handy and important.
Project management software
The basic project management software helps you to link your files to any kind of project, track your progress, set your timeline and due date, and create tasks, sub-tasks for every day. There is also a word counting tool; this helps you keep motivated and helps you keep in the habit of staying inside the word limit. The professional portfolio maker helps you build your portfolio professionally so that you can advertise your skills and as well as your work to the different job offers as well as publishers. 
Subscription
You need to pay a subscription so that you can use the software and put up your portfolio and apply for any jobs according to your preference. There are two kinds of subscriptions: one has a monthly plan for $15, and another one is $47 for a lifetime. You can have discount codes that can get you a discount of at least 30-40 percent. The service has a policy with 30 days money-back guarantee, and this is what gives you time that will help you decide if you want to continue with this or stop it. 
Submissions and Projects
There are two places you can post your objects one of the pages is the submission where you can put up your one time projects or gigs with preferences that ask you for a number of words, and here you can find jobs that will offer you payment according to your words and other filters that ask you for a pitch or an article.
The second place is the one called jobs, where you can professionally look for jobs, put your resume, portfolios, and projects. You can submit an application that will ask some basic questions that the company, an employer, or a publisher would want to know. 
There are also filters about what kind of job you want to look for, the amount of salary, the place where the job is or you can work from home, the duration of the job if there is an availability of getting a permanent job if there is going to be training period, and other technicalities. There are a variety of jobs from JournalismJobs, Indeed, Problogger, Craigslist, and the writer's work itself.
There is also an extra payment for some extra services that can be purchased for improving your projects. There are many upsells that you can get, the toolkit bundle that has extra tools to improve your writing and organizing your writeup to make it look more and more attractive, there are coaching add-ons that help you to get coaching and mentoring to improve yourself and bring out your hidden talents, there are also modules that will help you to construct your own style of writing.
The premium modules have more options and advice to improve your portfolio and projects. An additional freelancers toolkit that offers many things to get more jobs and submission. 
The platform is very good for new writers as well as seasoned and professional writers. The tools and kits offered to help you a lot in improving my writing style and increasing my vocabulary. You can earn by just putting up your work online, and the interested companies will find your work and pay you accordingly. 
Writers Work Training Program
The training program is very beneficial, especially for new writers; it is worth the money you will pay. The program is carried out through a series of modules, and the start of a book with about 100 pages is provided. All the exercises and videos that are included here are designed to improve a particular skill set and everything is straight on point without any time wastage. This also provides special training where you learn to deal with clients.
It helps you to decide how much you should price your work, how should you deal with those clients who do not agree with your offer, and how you can convince them to pay you the amount that is profitable to you. It also tells you what would be the best way to receive payments, that is how much advance and how much you should take after submitting the work. If you are working on a contract, then what are the beneficial points that you should look for or ask the contractor to add so that you can gain more profit and experience from that deal. 
The most common question that arises among people is that does this site requires any specific qualification. Well, this depends on what you are applying for, if you are submitting your work on the submissions by setting your preferences in this case your qualifications will not matter, as the quality of your work will earn you that job and not your qualification, so even if you are a newbie, it is a good platform for you to establish yourself, practice your skills and do more and more projects for the experience.
But if you are applying for the jobs, you need to have either some qualification or a good amount of projects, that can display the quality of your writing. Usually, the companies or employers put up the required qualification for the job; you can find the one suitable for you and apply for those. Some do not require qualification, they will select you and give you a project that you will have to perform, and they will assess you on the basis of that. 
You need to have patience, if you have applied for some jobs, put up a gig, it will require some time to increase its reach so that more and more people can look at it. There is no shortcut to success, and hence you will have to consistently work hard and keep improving yourself. Patience is the key; the more you wait the better opportunities will be available for you. You should apply for as many jobs as possible, as there is a huge competition, you should have something that is very unique to your writing style so that it stands out and is more likable.
If you are selected for some company's second round and you are given a certain project make sure to visit their websites and look at the articles available and try to write in a similar format or style, this will earn you more points and you might even get selected. Use the tools for all your projects this can enhance the quality of your writings. You can start from a very basic idea and then develop it over time by using the techniques you will learn in the module. 
Interface
The platform is very user-friendly. There are separate pages for all kinds of activities; you can find everything easily. There is a university library where all your training material is available and you can access them any time, these are arranged module-wise, there is also a lot of written work which you can refer to, these have a detailed explanation of the modules and each video.
There is a home page that displays everyday working status, as the count of the number of words and characters you would have typed on a particular day, it also has a section that will display your typing speed. If you have a slow writing speed, this can be very motivational for you to increase it day by day.
There are separate pages for submissions and jobs that are discussed before; then there is a separate page where you can create and work on your project using the tools and software. A task page that will help you to plan your day accordingly and get all things done on time.
There is also a goal-setting provision wherein you can set your goals for a project and work on it; you can find the tasks and reminders related to this on your task page. There is also a client orders page where you can see various orders from the clients so that you can write your submission or writing gig accordingly and submit your writeup that will accommodate all kinds of client requirements. 
Pros
There are huge benefits that come as a package with this website.
Training material for new writers, with specially designed written work as well as informative video sessions to develop and learn new styles and teach you to build your ideas in a presentable manner.

They provide you with tips on how to deal with your clients, how to make a deal that will be profitable and beneficial for you. It also helps you to strengthen your convincing skills and learn how you should take up payments.

These provide you with a document editor, a grammar checker, and a basic project management system. These tools are very helpful for you to build your works, and gigs, which are accurate, grammatically correct, and readable.

This is very beneficial for practicing your skills for newbies as well as seasoned writers. 

Millions of jobs just at the click of a button, you can find jobs without going anywhere, just upload your resume or portfolio, and based on your preferences, you can find a lot of jobs.

A portfolio-building coaching session that you can refer to the video modules that will help you to make a very impressive portfolio.

Easy to use, there are various pages for every task, you can write easily with a document editor and grammar checker. There are also options to find jobs easily by setting preferences, setting easy goals, and get more audience for your gigs.

There is a subscription for getting more benefits and applying for jobs, which has a 30 days money-back guarantee. This is very affordable and cost-efficient, and the price is very low compared to any other signup website.

You can edit the document and add tunes like " a busy cafe", "a noisy street" to your writeup.

There is also a provision of preference setting where you can salary and other stuff according to your choice.
Cons
There are also some shortcomings.
There is just a simple training program; there is no real coach to guide you and suggest changes in your write-up, areas of improvement. The program is very basic and is not very beneficial for the experience. 

There are some controversies about money return policies, many people have complained that they did not find it beneficial, so they asked for a refund which was not processed. It also has some other controversies regarding non-professional and certified job offers that they use for advertisements.

The working and the process of finding is way harder than it is displayed by them in their advertises, you have to practice to get used to all the tools and software to easily use them.

There is no guarantee by the website that you will get a job for sure, they provide you with a list of jobs, but it depends on you if you can get it, the website is not responsible for getting you any kind of job.

There might be some job offers that are expired and still suggested to you, because they might come around later.
Conclusion
Writers' work is a great platform for budding as well as seasoned writers to find a good meaning job. As we all know, the writers are the biggest treasure of a country, they should be preserved, and their ideas should be encouraged. This is a very good bridge for writers and publishers to connect with each other and benefit from each other.
The writers can look for jobs of their choice and preferences. But you should always be aware of the frauds that will take your money and will cause you a huge loss.